Study Abroad 101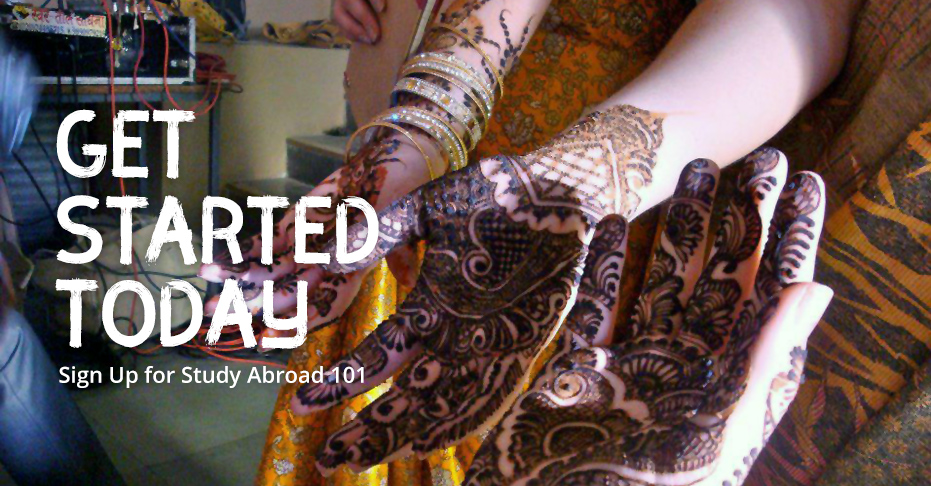 What is Study Abroad 101 and how does it work?
Attendance at a Study Abroad 101 session is the mandatory first step in the off-campus study application process. During SA101 students will receive an overview of the application process from A-Z and learn more about how our office works with you to facilitate your off-campus study experience. This includes an overview of the numerous benefits of off-campus study, participation statistics, costs (incl. grants & scholarships), eligibility, and more. At the end of the module, you will be assessed/quizzed about what you learned so be sure to take good notes!
During the fall 2020 semester these sessions will be offered
virtually
via a series of videos. You will sign up (below) for a session and will receive access to the session on the Monday you've signed up for. You will then have until Friday of that same week to watch the videos and successfully complete the assessment.
There are currently no more SA101 modules being offered during Fall 2020.
Please note that we limit the number of students who can start the process each week to help manage the flow of students through our office. It is in your best interest to sign up for the earliest session possible, so sign up today!
What happens after I sign up for Study Abroad 101?
Complete SA101:
The Monday of the week you select for SA101 marks the start of your process. You will receive an email from our office granting you access to the SA101 materials via Global Tools . You will log into your "advising application" in order to find the materials you need. Set aside approximately 45 minutes to watch a series of videos, complete a digital scavenger hunt, and pass a short assessment quiz by Friday.
Next Steps:
Following your successful complete of SA101, you will complete the tasks below:
Attend at least one Group Advising session. These are all virtual during the fall semester and are offered at various times during the morning, afternoon, and evenings. They are grouped by theme, program type, region of the world, and more!!
Search programs and do research on Denison approved off-campus study programs. REMINDER: YOU MUST SELECT A PROGRAM FROM THE APPROVED LIST OF PROGRAMS.
Meet with your Faculty Advisor to discuss and document an academic plan and to obtain his/her/their signature on the Academic Planning Form (also located in your Advising Application). We strongly suggest that you contact your Faculty Advisor immediately following your SA101 to schedule a meeting. If your Faculty Advisor is not available, please schedule a time to meet with a faculty member from your major department and make certain to obtain his/her/their signature on the form. Once completed, you must upload this form to your Advising Application.
Following completion of at least one Group Advising session:
Our office will open a Post-Advising Program Proposal for you, or a "pre-application." Once you've narrowed your options to your first- and second-choice programs, you will complete and submit this form to our office. Ideally, you will submit this within three weeks of completing your advising session, and no later than
November 20, 2020
.
Following submission of your post-advising program proposal:
Our office will review your post-advising program proposal within a week of your submission. We we then either:
Open a program application for you for your first-choice program
Email you to discuss alternative programs if your first-choice program is not an ideal fit or if this program has already filled
Note that you can only apply to one program per term.
Submitting your program application:
You will have until
DECEMBER 18th
to complete and submit your application to our office. Completion of this application involves reading and e-signing documents (including one form that must be signed by your parent/guardian), writing brief essays, outlining a potential course schedule, and requesting a faculty recommendation.