Group Advising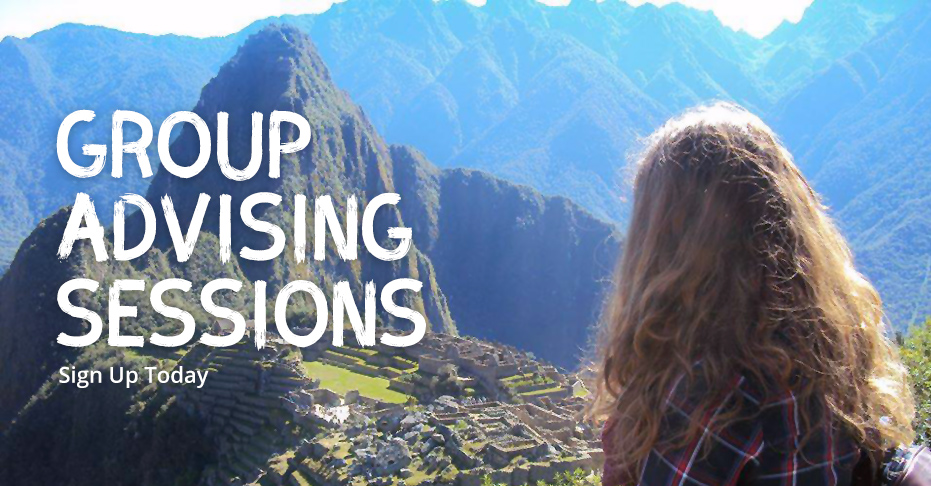 Group Advising Sessions are available to students after they have successfully completed Study Abroad 101 (SA101). You are required to attend at least ONE group advising session within two weeks of your SA101. The signup form for group advising sessions will be emailed to students upon completion of SA101. At the conclusion of your chosen advising session, we will open your Post-Advising Program Proposal (PAPP) in Global Tools (GT), which you will have three weeks to submit to our office (or, at the latest, by November 20, 2020). In this "pre-application" you will identify your first-choice program and a very solid and appealing second-choice program. This application itself will not take long to complete - what will take time is researching and evaluating various programs and deciding on the one you wish to apply to.
Once you submit this PAPP to our office, we will review it within approximately one week. If your program choice is viable, we will then open a Program Application in GT for the first-choice program and email you to let you know to get started.
Group Advising Categories:
Location based: These sessions will provide information on programs based on a specific country or region.
Major based: These sessions will provide information on programs that are especially appealing to students of specific majors.
Other: These sessions include topics such as domestic programs, social justice programs, programs with internships, and even sessions for students who have no idea (yet!) where they want to go.